Cape May Real Estate - Cape May Point
At the very southern-most tip of New Jersey is where you'll find our Cape May Point Real Estate. It's where the Atlantic Ocean meets the Delaware Bay and is where you'll find the most incredible beach homes perfectly located in a secluded setting. Originally founded as a religious retreat, the community with its pristine beaches, remains commercial free. Sunset Beach on Cape May Point, is one of only a few places in the country where you can see a sunset over the water's horizon.
Large sand dunes line the beachfront and seaside homes from modest to luxurious provide spectacular coastal views. Take a drive along Sunset Drive and you'll find the Cape May Lighthouse, a famous sunken ship, and Lake Lily with ducks, swans, gardens and a tranquil park. Birders and non-birders alike will appreciate Cape May Point Bird Observatory where birding platforms welcomes songbirds in the spring and hawks in the fall.
In the center of Cape May Point is Pavilion Circle. A small park where families enjoy picnics, games of croquet or Frisbee and flying kites, is where one of the first structures was built in 1875. Designed by the Philadelphia architect and fellow Sea Grove founder, J.C. Sidney, it was built as a shelter for Sunday worshippers - a fancy version of the tent revival.
Be sure to visit Cape May Point State Park, a bird watcher's paradise that attracts naturalists from all over the world. Climb the lighthouse or explore a World War II bunker. This is a key site on the NJ Coastal Heritage Trail with an environmental center and a museum. There are many trails worth exploring and numerous places to just enjoy a picnic while taking in the coastal views that include the occasional dolphin. Due to underwater hazards such as railroad tracks and the remnants of World War II gun batteries, swimming is prohibited at the State Park.
Today, Cape May Point remains a tiny community with no boardwalk, no motels and no liquor. This exclusive community is well-known for a small gingerbread church, the lighthouse, a concrete ship that lies just off Sunset Beach and tiny pieces of quartz called Cape May diamonds. Public beaches are available for swimming but each requires a beach tag specific to that beach. Tags are available on-site for daily, 3 day and weekly use. All of the public beaches have lifeguards.
312 Brainard Avenue $1,150,000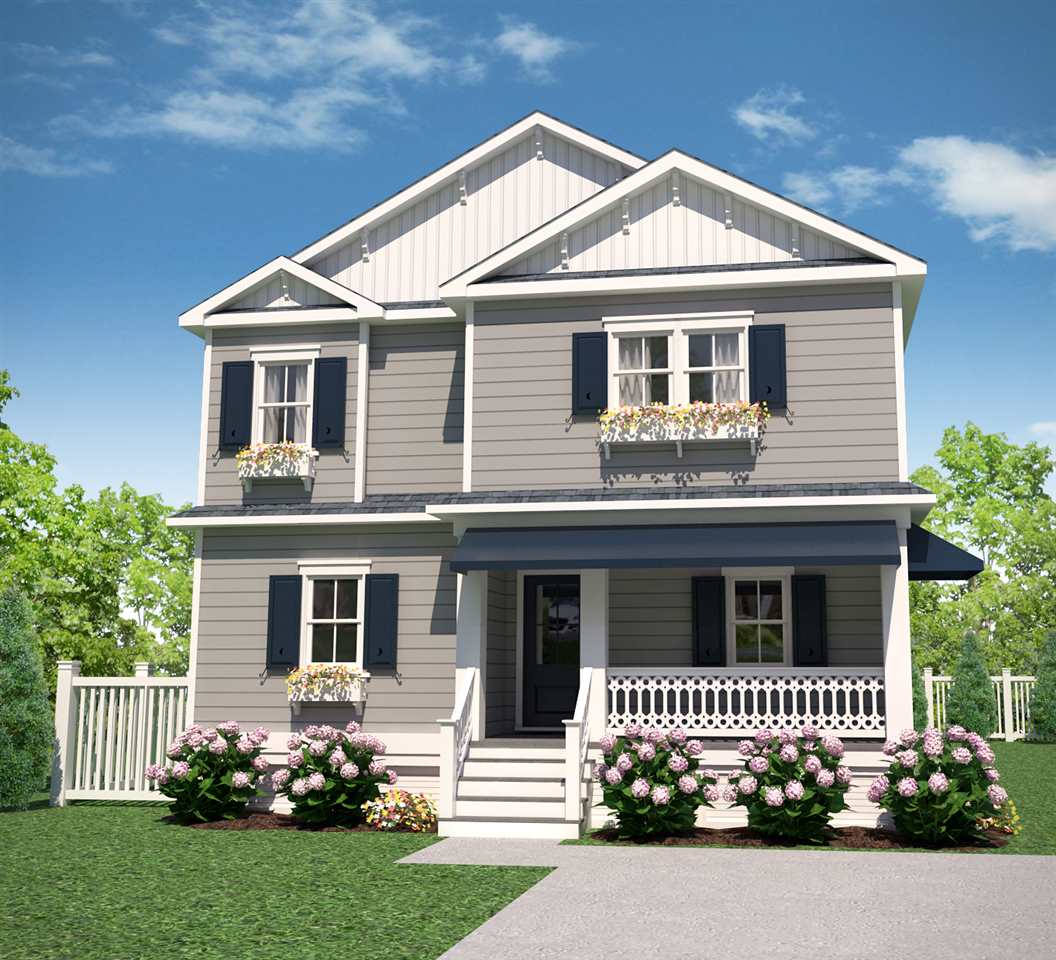 Property Highlights
MLS #: 179257
City/Zip: Cape May Point 08212
Sq Ft: 1931
Year Built: 2018

Bedrooms: 4
Bathrooms: 3
Lot Size:50 x 100
Property Type: Residential


Description:


LUXURY NEW CONSTRUCTION by HAWTHORNE DAVIS BUILDERS! I am excited to offer this beautiful Custom built Cape Cottage Design by Architect Susan Boehret and Builders Ray Hawthorne and George Davis. This Cape May Point beauty is being built with your every wish, hope and want not often found all in one home. Location- We are about 9 homes off the beach and near the Red Store, so location is amazing. This home is an upside-down construction to include a spacious great room combination living room w/...
503 E Lake $929,000
Property Highlights
MLS #: 179232
City/Zip: Cape May Point 08212
Year Built: 2013

Bedrooms: 3
Bathrooms: 2
Lot Size:50x150
Property Type: Residential


Description:


This beautiful, understated home overlooks Lake Lily and all the wildlife that is hosted there. Built in 2013 by talented local craftsmen MAW Builders, this home was masterfully designed with an eye toward simplicity and modern, relaxed elegance. The easy, open floor plan allows ample light. Upgrades include 2x6 framing, premium white cedar exterior exterior shingles, ATAS standing seam (lifetime+) metal roofing panels, and high efficiency heating and cooling systems. Wood floors throughout, all...
714 Lighthouse $644,500
Property Highlights
MLS #: 179089
City/Zip: Cape May Point 08212
Year Built:

Bedrooms: 3
Bathrooms: 1
Lot Size:50X120 Irr
Property Type: Residential


Description:


This delightful Cape May Point cottage exemplifies the beach lifestyle. With a beautiful wrap around front porch for enjoying all the colors, sights and sounds of The Point, this property will impress.. Built approximately in 1910, this home offers original hardwood flooring and doors as well as beautiful trim casings around every door and window. Exterior features include an enclosed outdoor shower and plumbed in gas grill. With an impressive rental history and an oversized lot, this is an exce...
View All