Fishing and Other Wildlife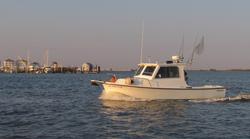 Fishing
Cape May offers recreational and deep sea sport fishing, with high dollar tournaments for those more experienced with a rod and reel, and local sponsored tournaments for fisherman of all skill levels. The Atlantic Ocean meets the Delaware Bay at Cape May Point. This body of water on the southern most tip of New Jersey is bette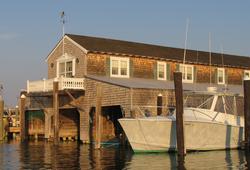 r known as The Rips. The Delaware Bay estuaries offer an excellent nursery and breeding ground for numbers of bait fish, which in turn attract the larger predator fish to The Rips. The large concentration of Atlantic herring, American eel and shad attract a variety of species for some of the best fishing on the east coast. Good surf fishing can be found on the east end of town known as Poverty Beach, or cast off the jetty at the cove on the west side of town.
Bird Observatory
Birding is a major attraction due to Cape May's positioning on the Atlantic Flyway path, or the migratory path where birds cross and concentrate. One of four major flyways in North America, the southern New Jersey coastline has a wealth of necessary food resources as well as temperature differences between land and ocean providing constant breezes helping to give lift to migrants.
Nature
The coastal dunes and marsh habitat provide a perfect setting for back bay wildlife adventures where scholars of all ages explore nesting sea bird colonies and other wildlife from tour boats. Walking trails are provided at Cape May Point State Park to view the delicate marsh ecosystem amid a more casual approach. Designated streets are marked Bikes Only, and a three mile bike path through the natural environment of Cold Spring is available just outside the web-city limits.
The Garden State
Local agriculture peaks in the summer months where an abundance of Jersey fresh produce can be found in farmers markets and roadside stands, acknowledging New Jersey's designation as the Garden State. The West Cape May Farmer's Market, held weekly in summer months, is popular with visitors and locals alike, with fresh grown produce, food, vendors, and live music. Wine grapes do particularly well given the long growing season and favorable south jersey climate. Four local wineries have enjoyed much retail success as well as offering wine tasting sessions and festivals at the vineyards.