Cape May Real Estate - Cape May Point
At the very southern-most tip of New Jersey is where you'll find Cape May Point. It's where the Atlantic Ocean meets the Delaware Bay and is where you'll find the beautiful Cape May Point real estate and some of the most incredible beach homes perfectly located in a secluded setting. Originally founded as a religious retreat, the community, with its pristine beaches, remains commercial free. Sunset Beach on Cape May Point, is one of only a few places in the country where you can see a sunset over the water's horizon.
Large sand dunes line the Cape May beachfront homes and provide spectacular coastal views. Take a drive along Sunset Drive and you'll find the Cape May Lighthouse, a famous sunken ship, and Lake Lily with ducks, swans, gardens and a tranquil park. Birders and non-birders alike will appreciate Cape May Point Bird Observatory where birding platforms welcome songbirds in the spring and hawks in the fall.
In the center of Cape May Point is Pavilion Circle. A small park where families enjoy picnics, games of croquet or Frisbee and flying kites, is where one of the first structures was built in 1875. Designed by the Philadelphia architect and fellow Sea Grove founder, J.C. Sidney, it was built as a shelter for Sunday worshippers - a fancy version of the tent revival.
Be sure to visit Cape May Point State Park, a bird watcher's paradise that attracts naturalists from all over the world. Climb the lighthouse or explore a World War II bunker. This is a key site on the NJ Coastal Heritage Trail with an environmental center and a museum. There are many trails worth exploring and numerous places to just enjoy a picnic while taking in the coastal views that include the occasional dolphin. Due to underwater hazards such as railroad tracks and the remnants of World War II gun batteries, swimming is prohibited at the State Park.
Today, Cape May Point remains a tiny community with no boardwalk, no motels, and no liquor. This exclusive community is well-known for a small gingerbread church, the lighthouse, a concrete ship that lies just off Sunset Beach and tiny pieces of quartz called Cape May diamonds. Public beaches are available for swimming but each requires a beach tag specific to that beach. Tags are available on-site for daily, 3 day and weekly use. All of the public beaches have lifeguards.
The quaintness and beauty of Cape May Point have made homes for sale in Cape May Point a hot commodity. Those looking to purchase Cape May Point real estate for year-round living or for a dream vacation home have come to the right place. See below for all of our houses for sale in Cape May Point.
507 Cedar $469,000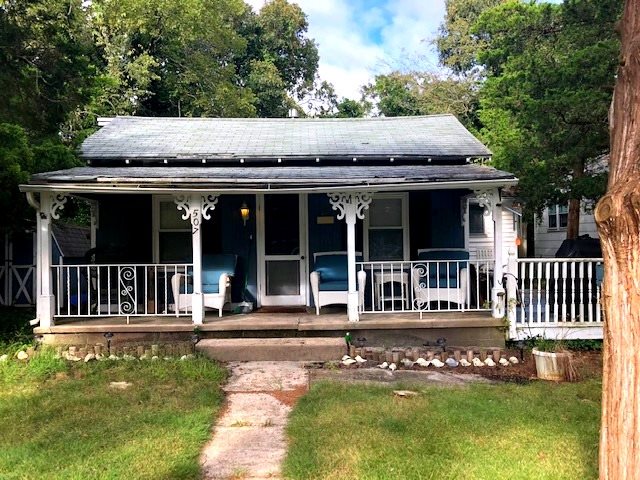 Property Highlights
MLS #: 185615
City/Zip: Cape May Point 08212
Year Built: 1930

Bedrooms: 2
Bathrooms: 1
Lot Size:50x85 IRR
Property Type: Residential


Description:


Here's your chance to have your own affordable Beach cottage at the Point! Great location just a few short blocks to Sunset Beach and around the corner from The Red Store. Home features two bedrooms, one bath, kitchen with breakfast bar area and a nice-sized living room. Sunroom was converted into an additional sleeping/recreation area. Bathroom was completely remodeled in 2011, garbage disposal in 2017 and all new plumbing and copper pipes in 2018! Seller is aware that the back bedroom is in n...
509 Pearl $595,000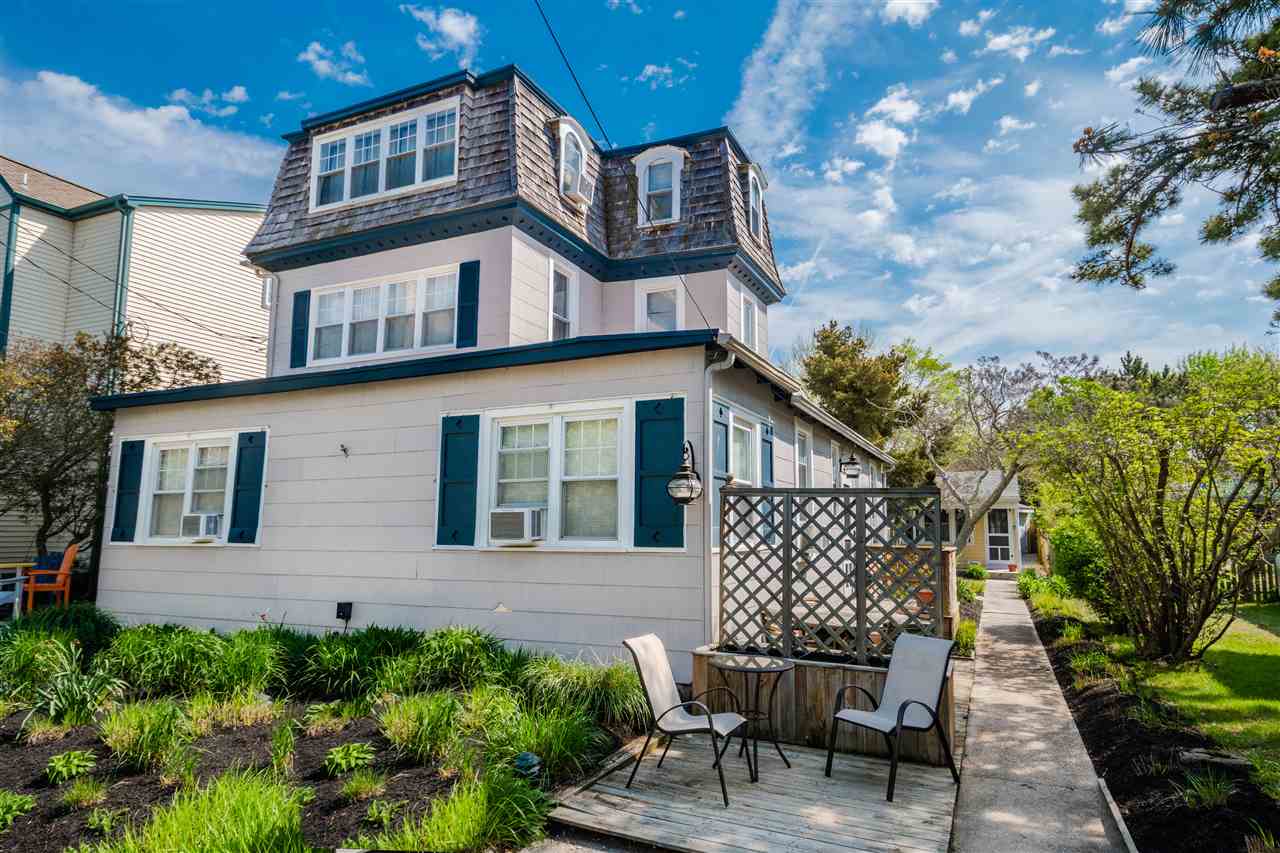 Property Highlights
MLS #: 185454
City/Zip: Cape May Point 08212
Year Built: 1885

Bedrooms: 4
Bathrooms: 2
Property Type: Condo/Townhouse


Description:


Four bedroom condo only steps to the Beach. Great investment opportunity or second home, vacation home... escape to Tranquil Cape May Point and let the sound of the surf sooth your soul. Excellent opportunity for the investment minded buyer as well. With this size and location there will be no problem renting the property for weekly summer rentals. property will generate strong revenue. Easy to show and a pleasure to see.
209 Princeton Avenue $1,175,000
Property Highlights
MLS #: 185446
City/Zip: Cape May Point 08212
Sq Ft: 1931
Year Built: 2018

Bedrooms: 4
Bathrooms: 3
Lot Size:50 x 100
Property Type: Residential


Description:


LUXURY NEW CONSTRUCTION by HAWTHORNE DAVIS DEVELOPMENT! I am excited to offer this beautiful Custom built Cape Cottage Design by Architect Susan Boehret and Builders Ray Hawthorne and George Davis. This Cape May Point beauty is being built with your every wish, hope and want not often found all in one home. Location- A lot more information coming shortly. We are a traditional build with the kitchen and living space on the first floor. See attached builders package for more information and ...
View All