Cape May Real Estate - West Cape May
Situated in New Jersey's southern section, West Cape May was officially established in 1884. The borough is especially close to a myriad of attractions, such as the Cape May Point State Park and the Cox Hall Creek Wildlife Management Area. Residents can also enjoy numerous beaches in the town, and many homes are situated within 500 feet of a beach.
The value of real estate in West Cape May has increased by more than 200 percent. Currently, the median price of a house in New Jersey is approximately $311,000. The average worth of homes for sale in West Cape May, however, is $441,000.
When traveling northward, residents should drive on Route 109, or inhabitants can utilize Route 621, which provides access to Diamond Beach, Wildwood Crest and North Wildwood. In order to reach Newark, residents may drive on Garden State Parkway, and this highway is positioned especially close to New Jersey's eastern shoreline. Moreover, the Cape May Airport is conveniently located within five miles of West Cape May.
Residents commonly explore the Higbee Beach Wildlife Management Area, and with an area of 1,100 acres, this park contains many species of birds, marine life, wooden walkways, and small docks. The reserve also contains rivers that are frequently used by kayakers. You can check out Cape May Point State Park, which features an old lighthouse and extensive trails. Furthermore, the preserve has a sizable nature center.
West Cape May contains many popular restaurants, and some of these include the Oceanview Restaurant, Blue Pig Tavern, Tisha's Fine Dining, the Ebbitt Room and Bella Vida Garden Cafe. Inhabitants can also visit the Greater Cape May Historical Society, and this facility has many artifacts and manages a wide range of educational programs for kids.
West Cape May has so much to offer that it is no surprise West Cape May real estate has become such a hot market. Check out all of our properties below if you're looking for houses for sale in West Cape May.
139 N Broadway $391,000
Property Highlights
MLS #: 185444
City/Zip: West Cape May 08204
Sq Ft: 869
Year Built: 1850

Bedrooms: 0
Bathrooms: 1
Lot Size:23 x 65
Property Type: Residential


Description:


Established historic building circa 1850 in a prime corner location. Originally built as a tractor barn this property has evolved over the years and has been used as the Post Office for the Town of Eldredge (circa 1890-1920), a live-in Barber Shop, a single family home, and presently (since 2000) Weddings by the Sea. While its current use is commercial this is nestled in an established peaceful residential setting. Single family use is permitted in this zone, any potential variance expenses t...
141 Eldredge $575,000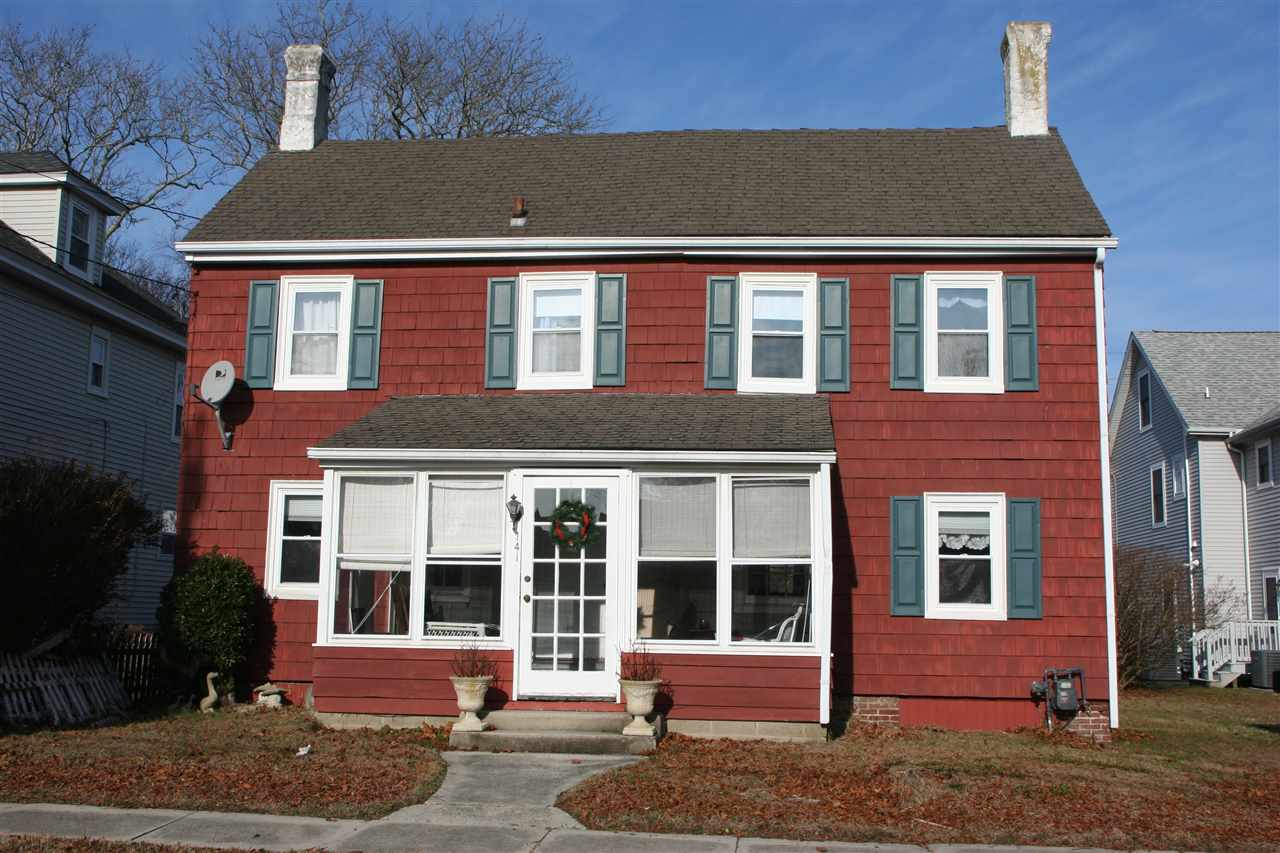 Property Highlights
MLS #: 185366
City/Zip: West Cape May 08204
Sq Ft: 1448
Year Built: 1700

Bedrooms: 4
Bathrooms: 2
Lot Size:7,477.56
Property Type: Residential


Description:


One of the earliest historic homes in West Cape May. This twin chimney colonial dates back into the 1700's. It has been in the same family since the 1940's. If you are looking for the perfect spot to live and/or vacation in, this could be for you. It is in need of restoration. You could bring your ideas and your architect to make this a showplace. The unique feature of this lot is that it has frontage on both Eldredge Ave and Mechanic St. Use your imagination, you could come in from the rea...
613 Second Avenue $679,000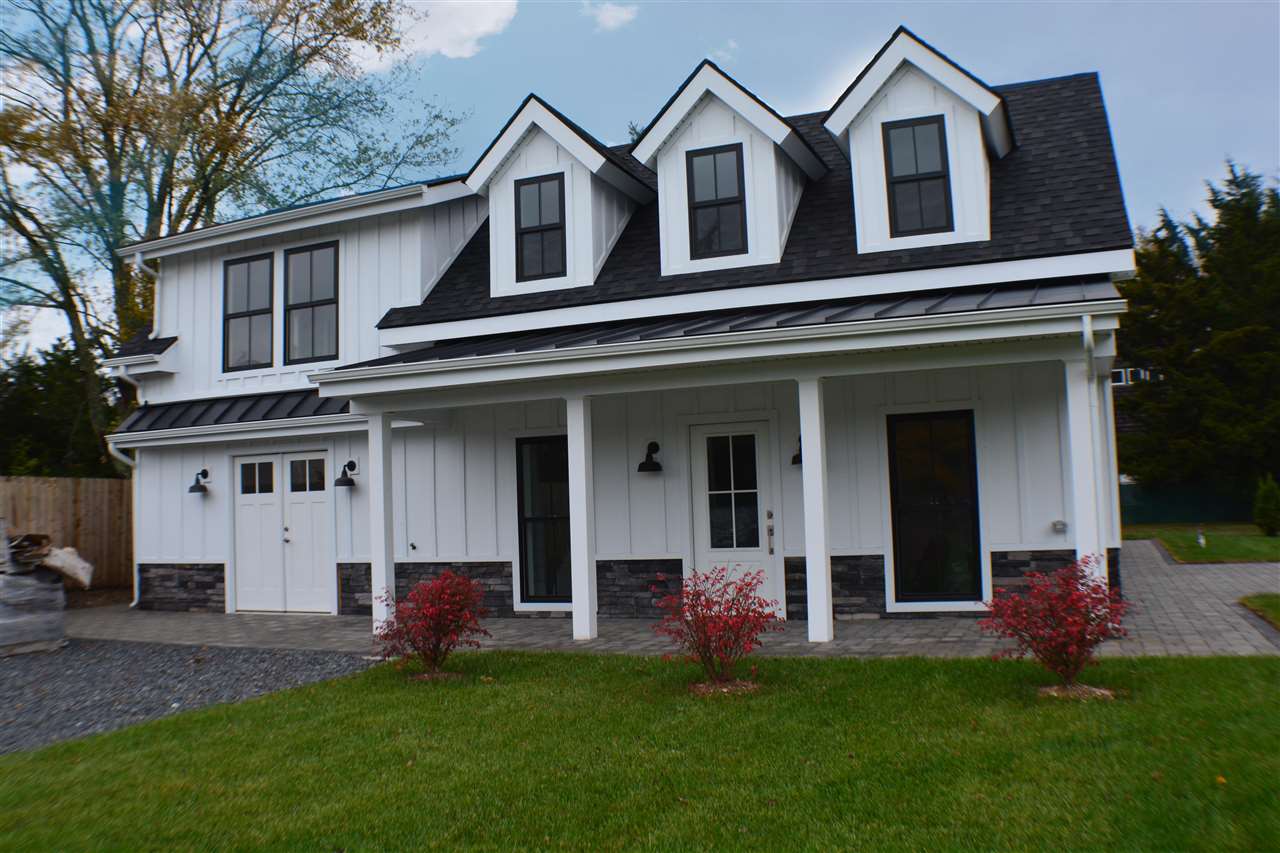 Property Highlights
MLS #: 185249
City/Zip: West Cape May 08204
Year Built:

Bedrooms: 4
Bathrooms: 4
Lot Size:150x160
Property Type: Residential


Description:


Happy Holidays Good Old Saint Nick is giving buyers agent a very nice gift bonus to sell 613 Second Avenue. This beautiful two story 4 bedrooms 4 baths features a glorified mud room for your electric car/golf cart, bikes and beach toys. First floors with master bath, on suite, 1/2 bath, Kitchen, dining and Living room with natural gas firplace, second floor with three bedrooms, another master bedroom with full bath, walk in closet natural hardwood floors, laundry room and full bath. Just a bi...
View All